IPTV is now becoming an integral part of our lives. As the IPTV concept expands, so does the list of devices we can use to watch IPTV content. As far as I know, there are now two ways to watch IPTV content. One is to watch TV programs on an IPTV streaming player by obtaining M3U; the other is to watch TV programs by downloading IPTV APK and activating the code provided by the input provider.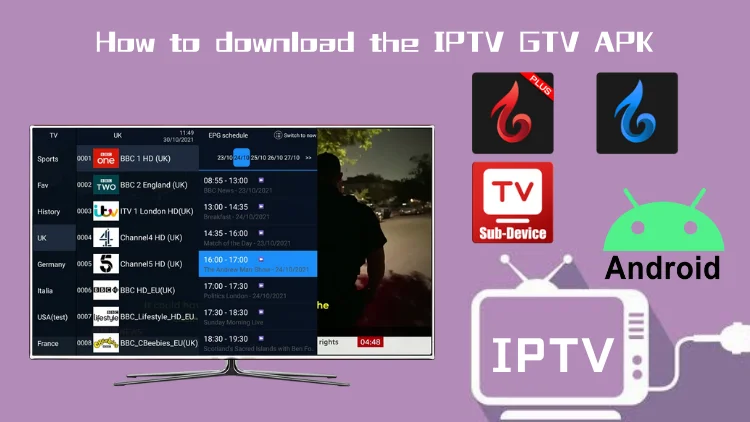 Now, we talk about the second way to watch TV by downloading IPTV APK. This article shows you some information on how to download the IPTV GTV APK.
What is a GTV?
GTV has a team of engineers with 10 years of experience, providing 1000 + national live channels and 3000 + latest movie VOD in the UK, Germany, and Greece, and providing 7-day catch-up and cloud PVR. The majority of sports fans watch sports games to provide a better service.
GTV characteristic
Instant activation
Once the payment has been made, Your IPTV code will be sent and ready to use. (Will does not expire if not activated).
More than 1,000 channels
Your IPTV subscription offers you international IPTV channels from all over the world, including all channels from the United Kingdom, Ireland, Australia, Italy, Germany, Greece, and the United States…
Video on demand (VOD)
Stream full seasons of the best TV shows, the latest movies, kids' shows, and anything else you want from the complete VOD library.
stable
Watch your favorite channels with complete stability and fluidity.
Quality
We provide 720p and 480p high-resolution channels.
Free Trial
Offering a 3-day free trial, you have enough time to test before you subscribe.
Electronic Programme Guide (EPG)
You can view the schedule of your favorite shows for the next 7 days.
Replay (Catch up)
Available on over 200 channels. Replay allows you to watch the programs you missed.
Cloud PVR
Record your favorite shows and events and save them on the cloud server.
Compatibility
Our IPTV service is compatible with all Android devices: Android TV, Android TV Box, Android Smartphone/Tablet, Firestick, Nvidia Shield TV…
Configuration
Ultra-fast and easy configuration. You will be emailed or see our tutorials to set up your subscription.
Connect anywhere
Watch your channels with us everywhere. connect your application to the Internet.
Support
We are always there for you. We are here to help you via email or live chat.
Money-back guarantee
We offer a 3-day money-back guarantee.
How to download the IPTV GTV APK?
Step 1: Open the browser and enter the link: https: / / bestiptvgtv.com/
Step 2: Click on "Download" at the top of the site. We have 3 IPTV GTV APK download links, please choose that you need to try out the APK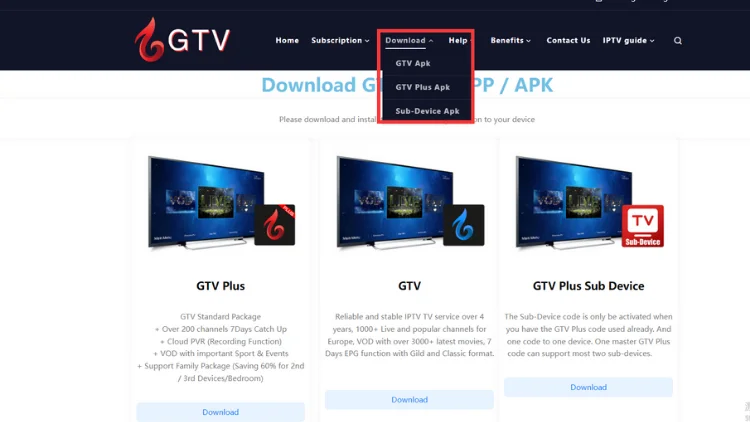 Note You can select the GTV APK, GTV Plus APK, and subdevice APK for download.
How to stimulate the IPTV GTV?
Step 1: Subscribe to the packages at the GTV website. We have 3 subscription packages, please choose the same package subscription as your APK version.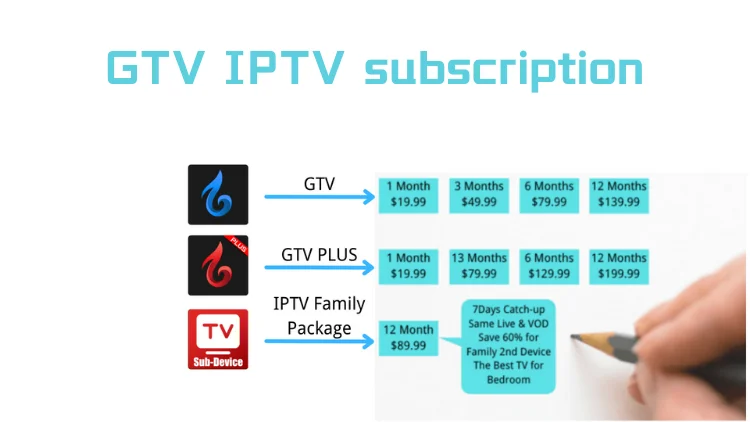 Step 2; Open the GTV application, and then click on Settings.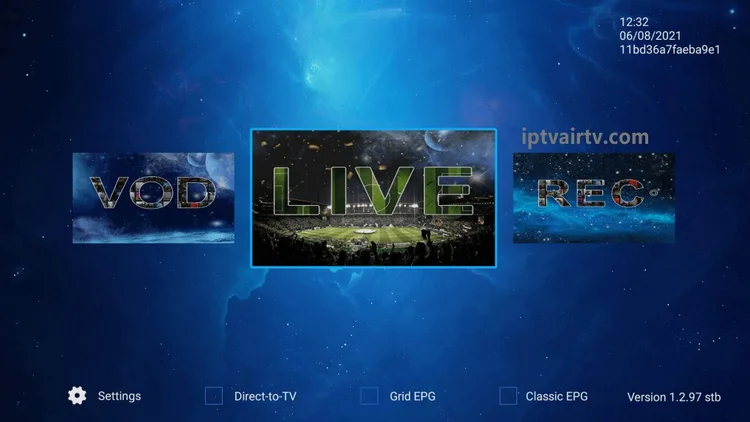 Step 3: Enter your subscription code in the Active Code, field.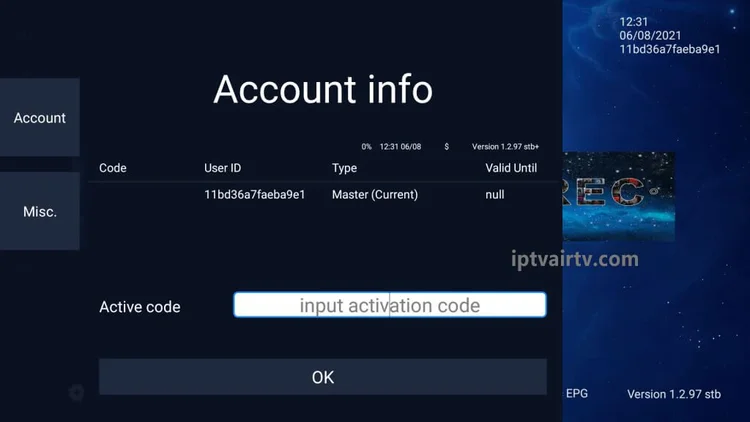 Now, you can watch your favorite TV series or sports events live on your device!
Other tutorials: