Jailbreaking Chromecast with Google TV has become a topic of keen interest for users looking to expand the capabilities of their streaming devices. This guide delves into the process, showcasing how to unlock additional features and applications beyond what's officially available. Jailbreaking, a method to bypass system restrictions, can transform your Chromecast into a more versatile and customizable streaming hub. We'll explore the steps, tools, and precautions needed to successfully jailbreak Chromecast, ensuring you can make the most out of your Google TV experience.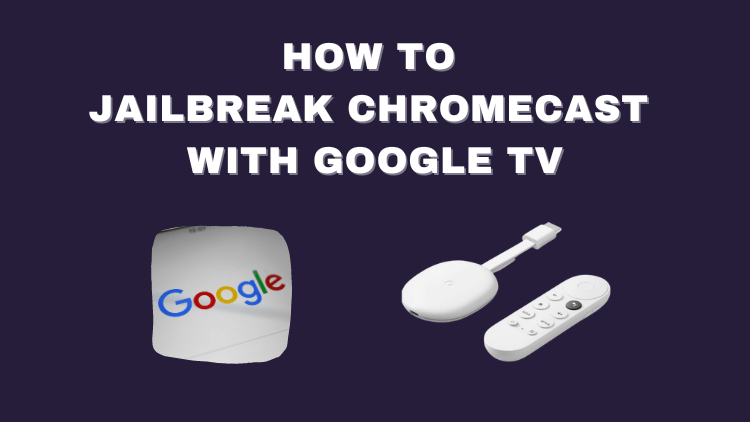 What is Jailbreaking?
Jailbreaking is the process of removing restrictions imposed by the manufacturer to gain unauthorized access to your device's operating system.
And with jailbreaking, you can gain access to additional apps, customization options and advanced features not officially supported. You can also watch more free movies, TV shows, games and more.
However, keep in mind the risks associated with jailbreaking, particularly when streaming content from dubious sources. To safeguard your personal data and evade surveillance, consider using an IPTV VPN while jailbreaking your device.
What is Chromecast Jailbreak?
Jailbreaking a Chromecast involves modifying the device to remove the manufacturer's restrictions, enabling access to extended functionalities and customizations beyond what Google officially offers. This process allows users to install third-party applications and enjoy a wider variety of entertainment options, from TV shows and movies to live sports and games. It also opens up possibilities for personalizing the user interface, adjusting streaming settings, and optimizing network configurations. The main appeal for many users is the potential for enhanced features without additional cost, apart from the initial setup. For those looking to maximize their savings, there are also legitimate free streaming options available for various types of content.
If you're looking to further reduce expenses, explore our curated list of Free Pay-Per-View, Best Free Boxing Streams Sites, and Best Free Firestick Sports Apps for cost-effective options.
Video: How to Jailbreak Chromecast With Google TV
To help you gain a clearer and more hands-on understanding of how to jailbreak Chromecast, watching this instructional video can be a great starting point. Successfully following along and achieving jailbreak would indeed be a rewarding experience.
How to Jailbreak Chromecast With Google TV
Some users prefer a step-by-step tutorial with screenshots, so we try to accommodate that as well.
As with the jailbreak Fire Stick, first get your device to complete the downloader installation as well as enable the developer option.
Click on "Apps" in the main menu.
Click on "Search Apps"
Enter "Downloader" (AFTVnews) in the input field.
Click on the icon that appears and install it. When finished, return to the Chromecast home screen.
Click on "Settings" – "System" – "About"
Click Android TV OS build about 7 times until you see the message Developer options are enabled
Once the developer option is enabled, you will notice a message that says "You are now a developer!"
Go back to "App" in Settings, click on "Security and Restrictions"
Select Unknown Sources
Open the unknown source for the Downloader application.
That's the whole process.
Read more articles you might be interested in:
Get GTV IPTV now and enhance your streaming experience with a subscription fee less than traditional TV! Enjoy sports events, movies, and TV series anytime, anywhere! Clink to get IPTV subscription or IPTV trial: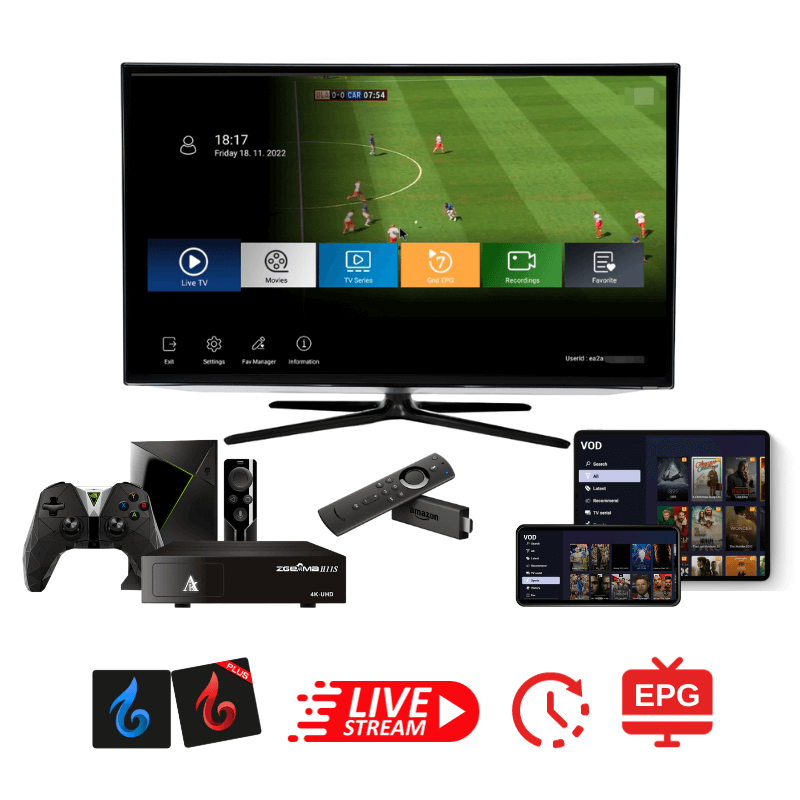 3-Day IPTV Free Trial
1300+ Live TV
3000+ VOD Movies & Sports Events
TV Guide (EPG)
Plus with Catch Up & Cloud PVR
Reliable & Stable Server
Available for Android & Firestick
Instant Activation, No CC
FAQs
How to Jailbreak Chromecast?
How to jailbreak google chromecast? Begin by accessing the main menu and selecting "Apps." Then, search for "Downloader" by AFTVnews and install the app. Once installed, return to the Chromecast home screen. Next, navigate to "Settings," proceed to "System," and choose "About." Activate the Developer options by clicking on the Android TV OS build several times (usually 7 clicks) until you receive a notification that Developer options are enabled. Afterward, return to "Settings," select "App," and then "Security and Restrictions." Turn on the option for Unknown Sources to permit app installations from outside the Google Play Store. Finally, authorize the Downloader app to install from unknown sources. Remember, jailbreaking any device comes with risks, such as security vulnerabilities and the possibility of voiding warranties.
Why do I need to jailbreak a chromecast?
You might jailbreak a Chromecast to bypass its default limitations, allowing you to install and use apps not available on the Google Play Store and customize your user experience beyond the standard offerings.
How to jailbreak chromecast on windows?
Download jailbreaking software to your Windows PC.
Enable Developer Mode on your Chromecast via Settings.
Connect Chromecast to your PC using a USB cable.
Run the jailbreaking software on your PC to unlock the Chromecast.
Install any desired apps or customizations on the Chromecast.
Note: Jailbreaking can void warranties and pose security risks. The steps may vary based on your Chromecast model and software.
Summary
In summary, jailbreaking your Chromecast with Google TV can open up a new realm of streaming possibilities. While this process requires careful attention to detail and understanding of the risks involved, the rewards can be significant for those seeking a more personalized and expanded streaming experience. Remember, jailbreaking Chromecast should be approached with caution and a clear understanding of the steps involved. With this guide, you're now equipped with the knowledge to transform your Chromecast into a more powerful and tailored entertainment device.