Nowadays, more and more people are using the IPTV subscription service.IPTV services are becoming more diverse in the IPTV market, and they also offer more and more program channels. So, the FAV feature can help us to watch our favorite programs. This tutorial will show you how to add FAV channels on GTV IPTV.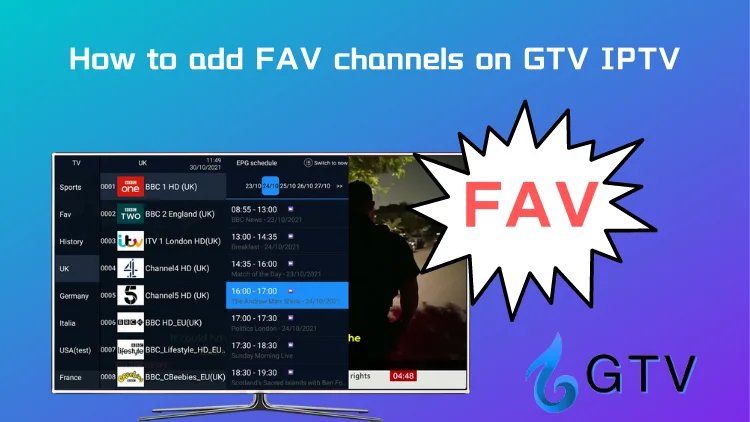 What is GTV IPTV?
GTV IPTV is the best IPTV service in the UK, Provides IPTV subscription services from 20 other European countries, including the UK, Ireland, Greece, and Germany.
There are 3000 + VOD and 1000 + live channels and 200 + valuable sports channels.When you encounter a favorite program, you can choose to use the FAV function to add your favorite program. Of course, they also offer a free 3-day trial service. Let us have plenty of time to test before we subscribe.
How to add FAV channels on GTV IPTV?
When you encounter a long list of program guides, there are a lot of programs flat channels are we usually do not watch, but a program to search is also a very annoying thing. So, there is a FAV channel addition feature that lets you solve your immediate problems.
Now, there are two ways to add the FAV programs.
Method 1: You can add your favorite channel to your TV
To select your favorite live channel, you hold down the OK button on the remote control for more than two seconds. And a ☆ symbol appears to add your favorite program. Click on the asterisk ★ to complete the FAV favorites channel function.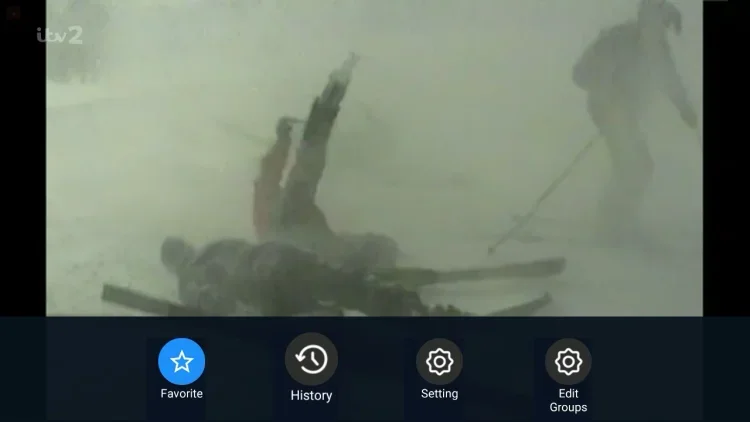 Method 2: Add a favorites channel to your favorites
On the program guide-go to Settings-Favorites Management. You can set up groups in the FAV, making it easier to find the groups you want.
For example, instead of viewing over 1,300 channels, you may want to select the Sports group to find programs to add to the FAV column.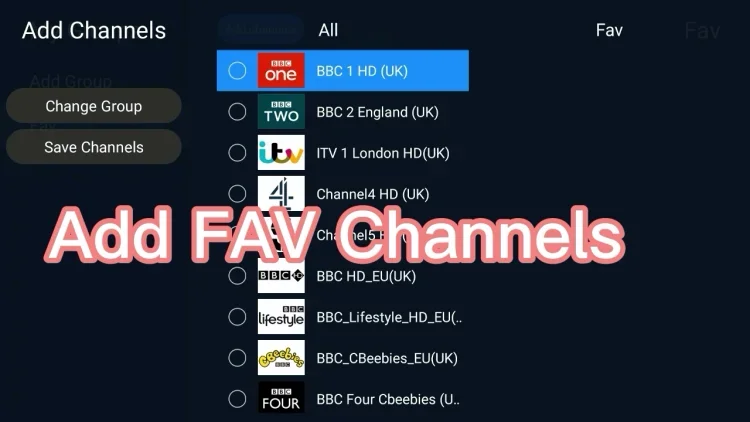 The last
Have you already learned how to use the FAV features on your GTV IPTV? Then act, please come! Collect your favorite program channels or movies through a free trial or IPTV subscription service.